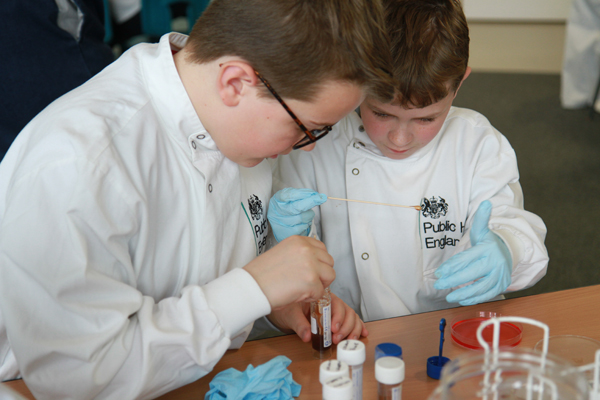 Public Health England was formed in 2012 to protect and improve the nation's health and wellbeing. We have a wide-ranging team of health professionals, including scientists, doctors, researchers and various specialists in disease and infection control, some of whom work in specialist labs, conducting vital research to monitor and limit the spread of dangerous diseases. We also do a lot of proactive work to help improve the health of our communities around such issues as smoking, obesity and fitness with public health programmes and campaigns including Change4Life, Stoptober and One You.
One of our Health Protection teams who look after the East of England will be based at the Mildenhall hub. Their work is varied but one of the main areas is monitoring what infections and outbreaks may be developing in our communities such as workplaces, schools and health care settings and provide public health expertise to help prevent further spread and primarily, people getting poorly.
We've been at the forefront of the government's COVID response from the beginning which continues to keep us busy but things are slowly improving and there is reason to feel hopeful.
Our team is also involved when there is an emergency that requires public health advice such as large fires, flooding and chemical leaks.
We are looking forward to being based at the Mildenhall Hub and working with our partners based there to continue to look after our residents' health.
For more information visit the Public Health England website.